Yale Under Fire for Inviting Islam Critic Ayaan Hirsi Ali to Speak
Fox News Insider
September 12, 2014
https://www.legal-project.org/4317/yale-under-fire-for-inviting-islam-critic-ayaan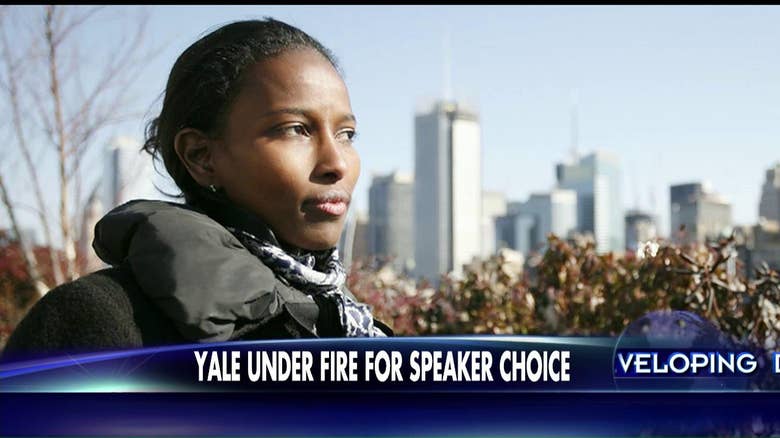 BY FOX NEWS INSIDER //
AS SEEN ON THE KELLY FILE
Yale University is under fire for inviting an Islam critic to speak.
Ayaan Hirsi Ali, an outspoken critic of Islam and the state of women's rights in Muslim countries, is set to speak at Yale University. The Yale Muslim Student Association wants a second speaker to be added to refute her views.
---
The Yale Muslim Student Association letter reads, in part, "The comments Mrs.Hirsi Ali has made on Islam have been classified as hate speech and have been considered unprotected libel and slander. She has been condemned for them by national organizations and universities."
The president of the Yale program is standing firm, saying, "If the principle is freedom of expression and freedom of speech, then having somewhere there to correct her views would only hinder the principle or idea further of free speech."
---
'You Want to Silence': Megyn Challenges CAIR Member Over Campaign Against Islam Critic
---
Last spring, Brandeis University uninvited her to speak and pulled her honorary degree.
POSTED IN:
// Ayaan Hirsi Ali // Yale University
Related Topics: Free Speech Legal Case, Pressure Tactics Against Free Speech, Willful Blindness & PC Problems receive the latest by email: subscribe to the legal project's free mailing list